Bammel TV Technology Services now offers Level II HDTV Calibration—the highest attainable professional certification standard for expertise in TV calibration and display calibration, from the Imaging Science Foundation. A scientific level of picture quality optimization is not readily obtainable through consumer grade adjustments, without professional grade colorimetry enhancements. These are only available through technicians utilizing ISF-approved colorimetry grading equipment and ISF Level II protocols. Most major manufacturers comply with ISF recommendations and specifications.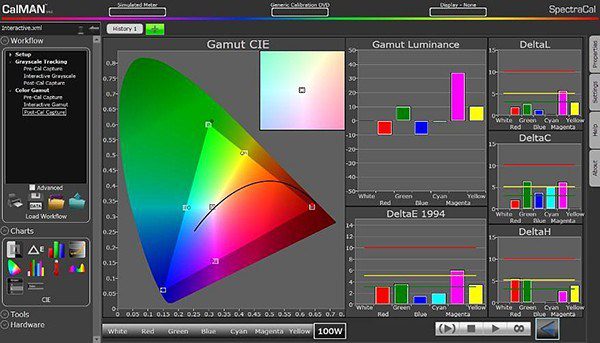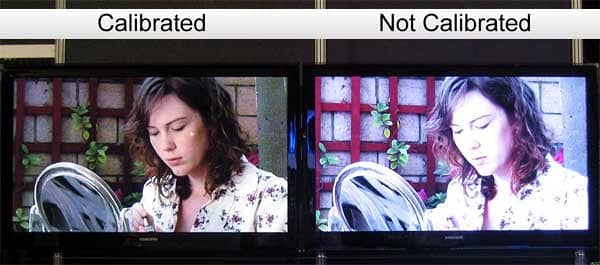 What's Involved in Training for ISF Calibration Expertise
Our investment in equipment and technician's time to attain this certification was substantial, however we felt it necessary, to position our company as the premier provider of quality audio-visual services for the Houston community. Using high-end calibration tools and calibration software, we can set you up! Modern TV's and displays can appear completely stunning with the levels of precision calibration available through a trained expert. We congratulate our technician Robert Cardoza for now offer this service to discriminating viewers in the Houston area. completing the ISF's rigorous training regimen, and we are proud to
Our rates vary essentially by area or zip code, and by time, which depends on the number of inputs the customer wishes to calibrate to specification. We charge a nominal initial travel fee to perform a site survey and assess your specific requirements; typically the initial assessment/survey charge is $59.95 but can vary somewhat by zone and seasonal demand.
An Outside Resource with More About Calibration
Here is a link to a great explanation of the nature of calibration proper, by a team of engineering experts we refer to. Feel free to call for more information, (346) 509-5909 x4, or to schedule your ISF Calibration Appointment.
Enjoy your high-definition display to its full capacity—for ISF calibration services in Houston call today for more details and to schedule your appointment. Call (281)444-0287
WHY OUR CUSTOMERS LOVE US

My relatively new Yamaha home audio receiver lost sound for Zone 2. I saw that they were an authorized Yamaha repair facility, and I think the only one in Houston. I talked to John over the phone before I brought it in, and understood there would be a non-refundable diagnostic fee which would be applied to the total invoice (this part seems to be overlooked by many reviewers). They fixed it ahead of schedule, which was appreciated. John was very professional and made me feel like a valued customer. I'll be coming back here for any future electronic repair needs.

I'm glad I took my TV to these guys these guys were the best Bammel TV technology service really save me a lot of money I would have thrown away a good TV I would definitely recommend these guys to my friends and family.

I reached out to Bammel Tv to inquire about some repairs to my CDJ 900s. Fearful that the 4th of July holiday would prolong my repairs John was able to diagnose and repair in 3 business days. Work was exceptional and my CDJs are back running at optimal level. Thanks for your assistance John and I will definitely be back for any further needs.

This company was very professional and did outstanding work on restoring my Adam A7 speaker to spec. Will use them again in the future.

Had my vintage Pioneer amplifier recapped and serviced here- they did a first rate job in communication, turnover time, and results. It now sounds better than I ever remember it sounding.
I will use them again- thanks!

They are very professional, knew exactly what they needed to fix with the projector. Projector working perfectly since it was fixed, about a year ago. Great job!!

We had an MC2102 that was in Desperate need of a face lift and refresh, searched a few shops in the Texas area that did Mcintosh repair, and unfortunately wasn't thrilled about shipping it anywhere or driving 2-3 hours away to get it serviced. Bammel TV does great work! Polite, Responsive, takes there time, and is in constant communication during the process. Keep in mind when you have a unit like this repaired its not a quick process, but They made it worth the wait!
We will definitely use them again, and glad we found some new friends we can send our Clients too!
Cheers!
DEFINE Audio Video
The Woodlands Tx, 77380

I was a bit hesitant to drop off my equipment to this store with whom I have never done business. These people are awesome! They are quick to analyze the issue and get back with me with results and cost estimate. I wouldn't call it an estimate but rather an exact cost projection. From one VERY skeptical person (who doesn't do reviews often), to any others, I HIGHLY recommend Bammel TV for any of your AV repairs.

Mon - Fri: 8:30 AM - 5:00 PM
Sat: 9:00 AM - 3:00 PM
Sun: Closed